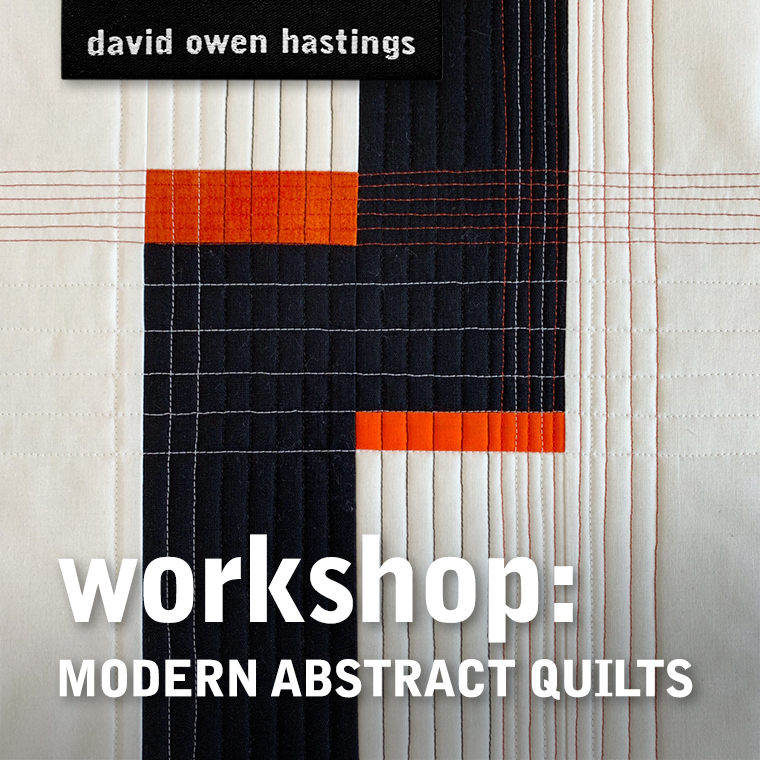 Class: Modern Abstract Quilts
Instructor: David Owen Hastings
Cost: $99
Date: Saturday, May 28, 2022 from noon to 6 pm (Eastern)
Location: Online via Zoom
Want to make your own modern abstract quilt designs? Inspired by minimal quilts, but don't know how to start? David will guide you through a creative process for designing your own modern abstract quilts. Registration includes kit of papers to use for the first part of the workshop.

Download the full workshop description here
Download the workshop supply list here
David is a quilter, graphic designer, print and textile artist, and a former President of the Seattle Modern Quilt Guild. He creates contemporary art and modern minimal quilt and textile designs. David's creative approach to modern quilting has led to a busy schedule of workshops and lectures on quilting, branding for artists, art and textile techniques.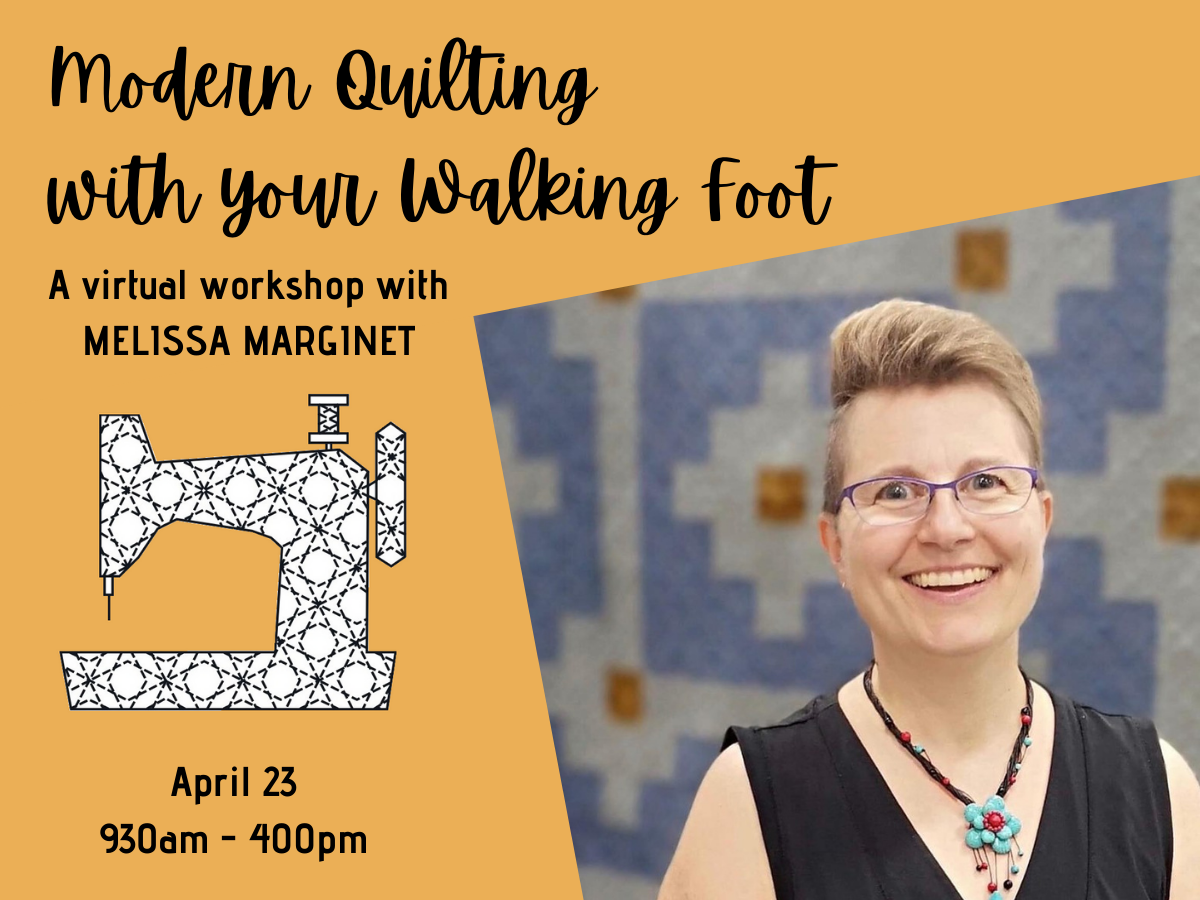 Not everyone can afford a longarm quilter or wants to have someone else quilt their quilt, and not everyone enjoys free motion quilting. As a participant in this class, you will make samples of different quilting ideas that can be executed on the home sewing machine with a walking foot. You will create samples of walking foot designs on small quilt sandwiches to help you understand what makes each design successful. We will also look at variations of the designs you stitch out. These samples will be a great reference for you when deciding how to quilt your next quilt. This class includes information on quilting all sizes of quilts on the home sewing machine. - ALL LEVELS
Order the recommended book directly from Melissa
Class via Zoom: April 23 from 9:30 am to 4 pm (Eastern)
Book recommended: Walking Foot Quilting Designs
Pre-class preparation: https://drive.google.com/file/d/1iVZAy3mKwmetcF_eXYJrnvbLAE3nEl1x/view?usp=sharing