Nurse's Gowns
April 2, 2020 Update: We have been asked to make more gowns. Fabric and elastic is being sourced. An email will go out to the Guild email list about pick-up and drop-off locations if you'd like to help with sewing. Thanks for all your help. Hospice and the midwifery clinic have been grateful.
Pattern corrections:
Thank you to Patricia Pequegnat's daughter Rachel who has worked in garment production. She updated the pattern for us to fix some of the problems with the sleeve hole and seam allowances.
Fabric requirements:
2.5 metres of a durable cotton or poly-cotton. Any pattern or colour is fine.
Elastic: 14 inches (7 inches per sleeve)
Ties: 80 inches for waist, 30 inches for neck
Thread
Instructions:
-If you don't have elastic, a cuff can be made of t-shirt jersey (see below).
-If you don't have tape for the ties, bias tape can be made from fabric and sewn with a single line of stitching.
-These will get lots of wear and washing, so please use a tight zig-zag stitch, or a folded seam, or a serger.
-Please do NOT make gowns if you are feeling ill or are in quarantine.
-Please wash your hands before you handle the fabric for cutting or sewing.
The pattern can be found here:
https://royalcityquiltersguild.ca/wp-content/uploads/2020/04/gowns_updated_ap2.pdf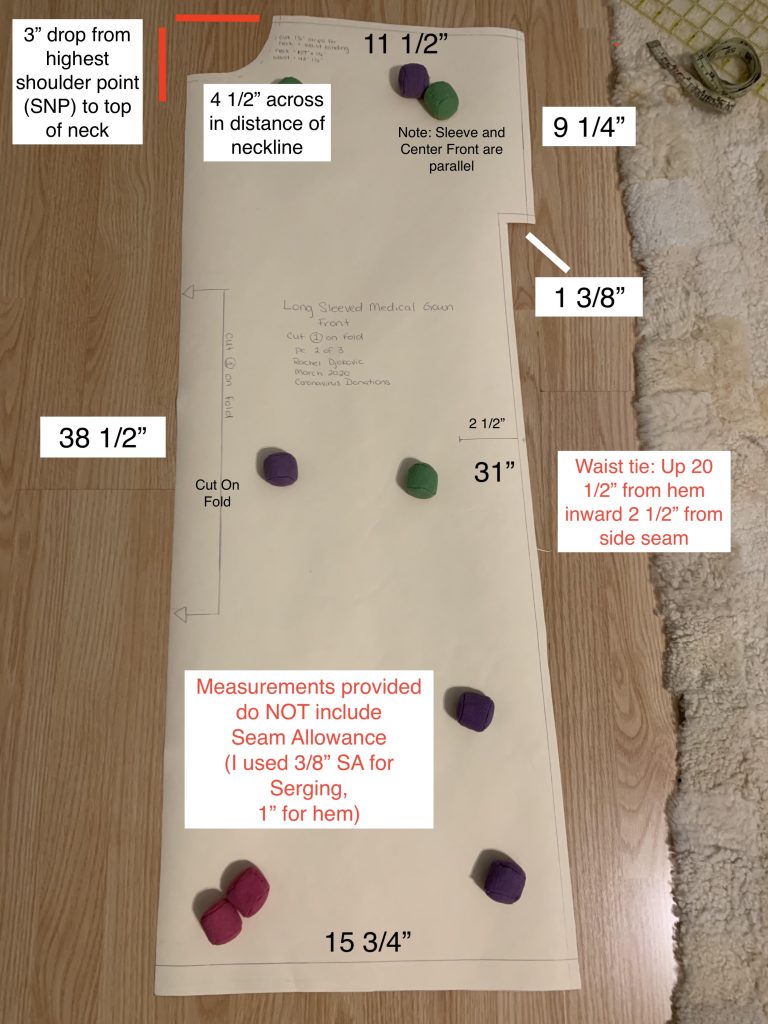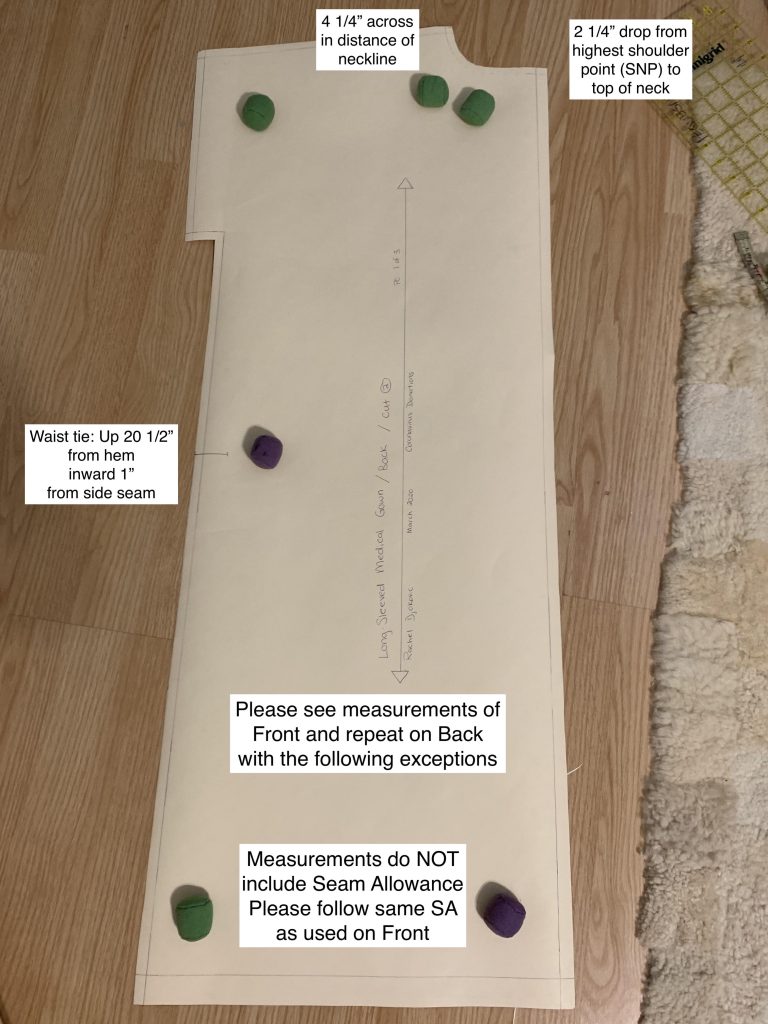 Virtual Sew-In
All in-person RCQG meetings are cancelled until further notice.
Join us on Saturday, March 21 for a virtual sew-in. Check your email from a message from the RCQG list for information about how to join.
Our goals for the sew-in day are to help reduce feelings of isolation, to give away some prizes, and to help you feel that you have a community of quilters around you. Sew on!
9:00am Update: Send a photo of your project for the day and a message to your fellow quilters. The prize is a gift certificate to MakeOne in Guelph.
9:30am Update: Keep track of the number of seams ripped out for the 3:00pm challenge. Prize is gift certificate to Country Concessions.
10:00am Update: The oldest UFO wins a gift certificate to The Quilt Place.
11:00 am Update: Show us the blue fabric you're working on today. Prize is a gift certificate to Triangle Sewing.
12:00pm Update: Show us your hand stitching. Prize is a gift certificate to Sew Fancy.
1:00pm Update: Answer the question "I love quilting because…" for a gift certificate to Border Creek Station.
2:00 pm Update: Domestic or longarm quilting for a gift card to Cobwebs and Caviar.
3:00 Update: Your tally of seams ripped for a gift card to Country Concessions. A final post about what you accomplished and some final words of encouragement for your fellow quilters for a gift card to Meerkat Shweshwe.
4:00 Update: It's a wrap! Thanks for all the fun. Winners will be emailed.
April Guild Meeting
The in-person RCQG meeting at Three Willows Church is cancelled.
We are currently working on a digital solution that will allow us to meet online in April to see the trunk show by Sarah Yetman, and to do a show-and-share.
Stay tuned for details!