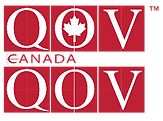 We invite members of the public to join us in Hall A at the Royal Canadian Legion Br 234 in Guelph located at 57 Watson Parkway South in Guelph. We will have public sew days on the following dates:
The Legion is located at 57 Watson Parkway South in Guelph. It is wheelchair-accessible and is served by Guelph Transit.
We welcome participation from anyone interested in supporting this cause. Of course, we welcome experienced sewists and quilters (including longarm, mid-arm and domestic machines). We also welcome participation from anyone willing to help organize the day by registering participants, tracking kits, using an iron and ironing board, and other miscellaneous tasks. If you would like to help, we will do our best to find a meaningful job for you to do!
How can you stay in touch?
We plan to use a low-volume mailing list throughout the year. To receive our messages:
How can you nominate A Veteran to receive a quilt?