Nov
20
Sat
Wild About Strings! workshop
Nov 20 @ 9:30 am – 12:30 pm
Adriana Fagan's quilting career began 40 years ago when she started making quilts for Cabbage Patch dolls and progressed from that humble beginning. She a learned a lot on her own, took a few classes, and fondly remembers the innovation of the rotary cutter.
Adriana lives in Guelph with her husband. She dotes on her children, grandchildren and great-grandchild when she's not in her quilting studio. Her entire family has more quilts than they need so Adriana spends most of her quilting time sewing for charity — a focus and pastime that brought her great comfort throughout the coronavirus pandemic.
Adriana loves making scrap quilts and has recently gone string crazy! Bring your stash of scraps and strings (less than 2") in a mix of darks and lights. Learn a bit of string quilt history and see the amazing quilts you can make with your cut-offs. Adriana will show many examples and teach a few basic blocks during this 3-hour workshop. Visit our online store to register!
Apr
23
Sat
Modern Quilting With Your Walking Foot
Apr 23 @ 9:30 am – 4:00 pm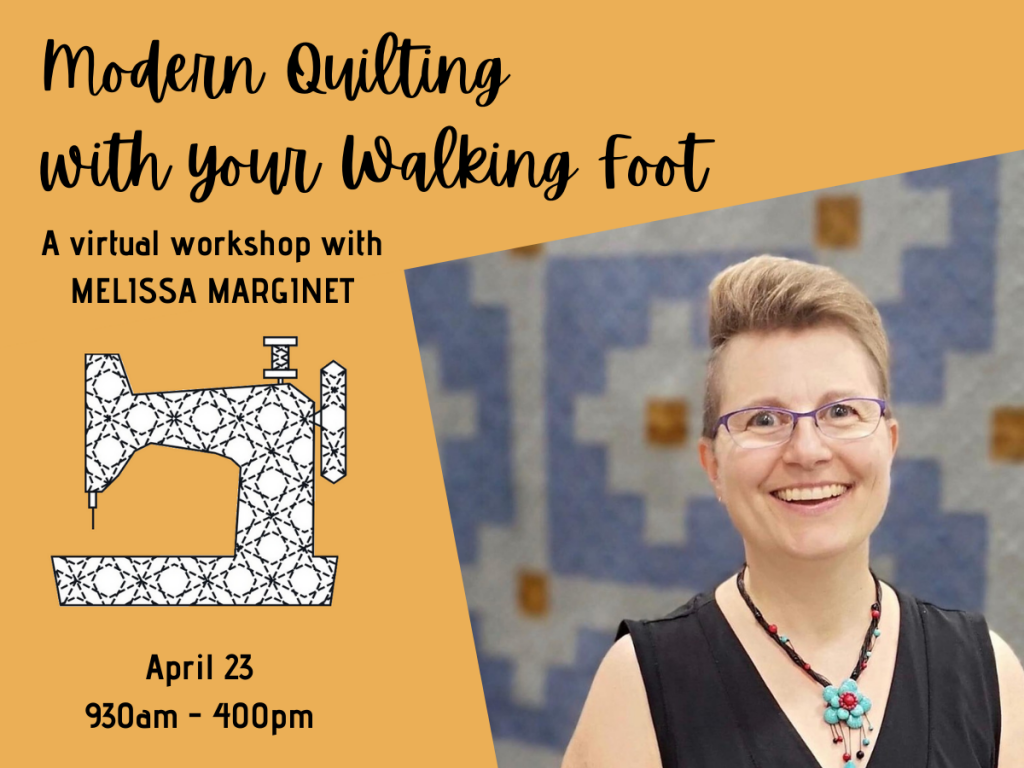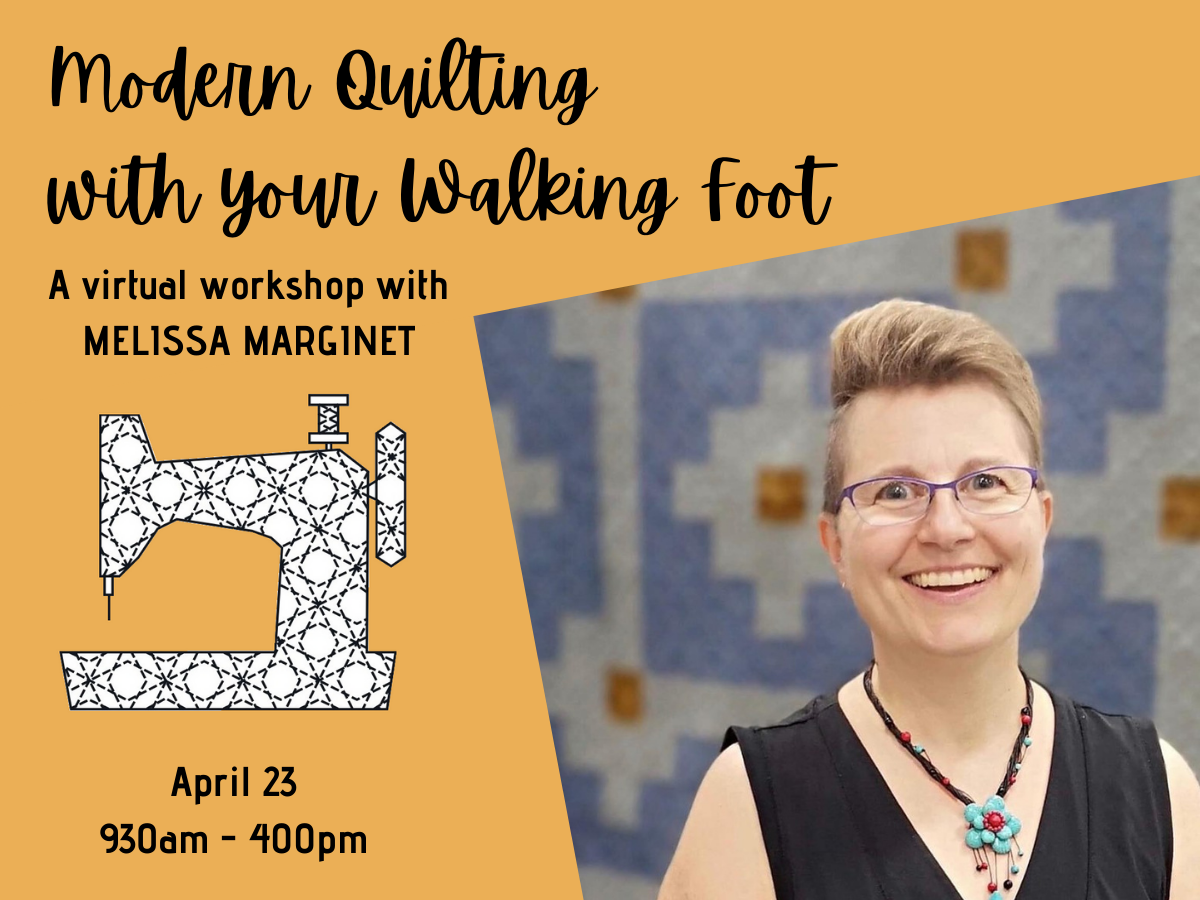 As a participant in this class, you will make samples of different quilting ideas that can be executed on the home sewing machine with a walking foot. Not everyone can afford a longarm quilter or wants to have someone else quilt their quilt, and not everyone enjoys free motion quilting.  You will create samples of walking foot designs on small quilt sandwiches to help you understand what makes each design successful. We will also look at variations of the designs you stitch out. These samples will be a great reference for you when deciding how to quilt your next quilt. This class includes information on quilting all sizes of quilts on the home sewing machine. – ALL LEVELS      Based on Melissa's book, Walking Foot Quilting Designs which is recommended for the class.